A couple of weeks ago, James Ian Geiling Heerdegan, one of Ghanaian Comedienne and controversial actress, Afia Schwarzengger's twin sons revealed the identity of his girlfriend, and the internet couldn't handle the pressure.




READ ALSO:Video: Nana Agradaa Joins Afia Schwar, Reveals More Dirty Secrets On How Vivian Jill And Tracey Boakye Were Fighting Over "Papa No"
In the post on his social media, Afia Schwar's son openly admitted he is in a relationship with Naa Koshie.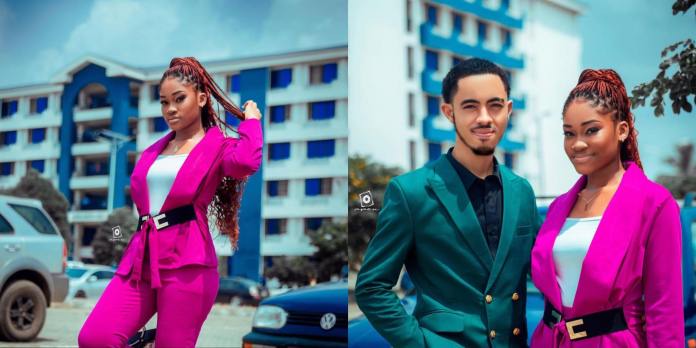 READ ALSO:Afia Schwarzenegger Goes After Actress Vivian Jill- Says She Will Expose Her 'Baby Daddy' In New Video
Afia Schwar's twin son makes a bold fashion statement wearing a suit while Naa Koshie is seen confidently wearing a power-pick belted suit in the photos. But his revealing caption appears to have been edited subsequently to ward off unnecessary attention from online enthusiasts with an eagle eye for gossip.




Well, as if that wasn't enough, in a leaked photo sighted by IamLilBygone, Afia Scharzenegger's son has boldly shared a photo of himself and his girlfriend enjoyment themselves.
READ ALSO:"Stop using Funny Face to make money" – Funny Face's family tells Kwaku Manu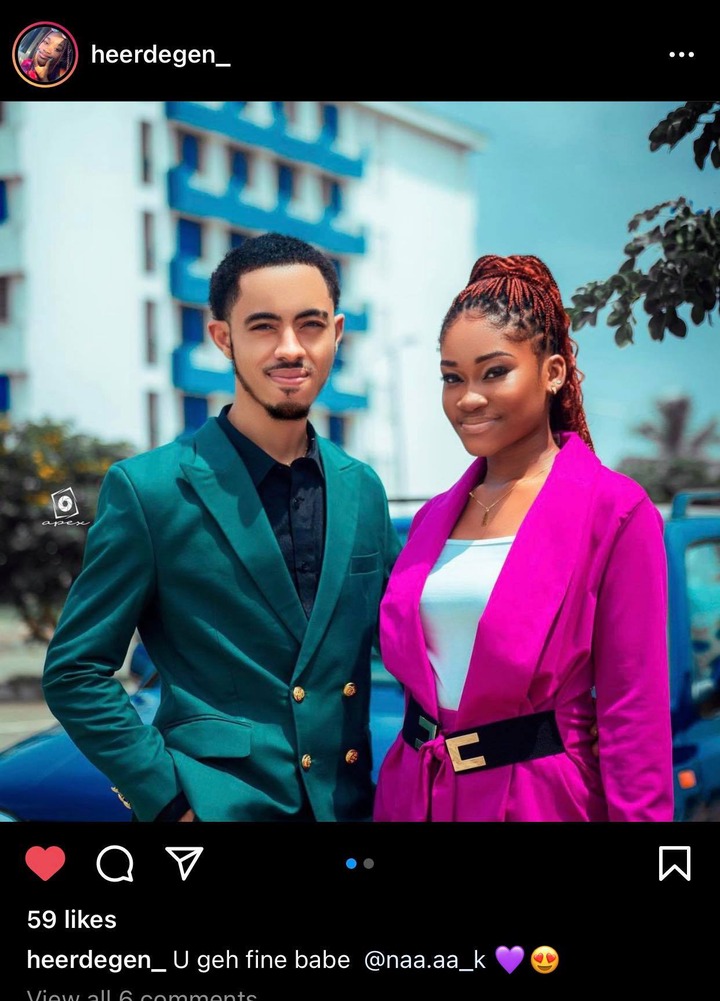 Looking at the photo from a different pespective, the couple seems to be in the early stage of their love life, and at this stage, that's where the best things happen in a relationship.




James shared the picture on his Story with an inscription, 'Ma bby naa.aa_k, How I Live my Life"
See Photo below;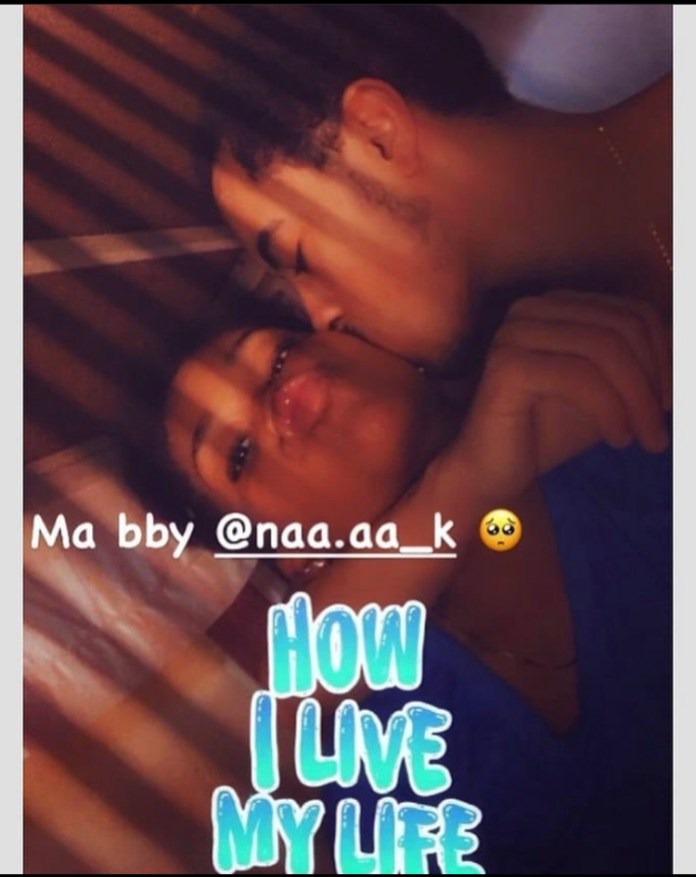 Chale if Love no catch you before.. You better sleep wai..